Christina Murphy
I am Christina Murphy, a lifelong Berkeley resident, a tenant and South Berkeley community activist. I am an experienced housing advocate, and assisted with housing resources for several 100 homeless Berkeley residents and provided supportive services for the homeless and under served community members . I have deep roots in the community and have a deep concern for our community members who are homeless or facing homelessness. In 1998 I worked on a program to provide independent living skills and subsidized housing vouchers for transitional aged youth. That first year I helped raise $10,000 dollars in two hours. Now this program is housed in downtown Oakland with a budget of $.5 million. I currently work at the Berkeley Drop-­In Center providing housing supportive services for homeless community members, along with resources that are essential necessities: food, clothing, referrals for medical care, transportation vouchers, and so on. I am Founding member of Friends of Adeline, and belongs of Pool of Consumer Champions (POCC) since 2014 serving Alameda County residents with mental challenges. On April 23, 2016, I received an award from The California Association of Mental Health Peer Run Organizations for local advocacy recognition.
Alejandro Soto Vigil

I'm a lifelong tenant and come from an activist family that has always stood up against powerful special interests. I have continued my family tradition to advocate for marginalized communities in the political process. As a Rent Board Commissioner for the past 4 years, I've led efforts to increase funding to combat evictions, prohibit landlords from using rent-controlled units as short-term rentals, opposed Crude by Rail projects, and 'Greened' the Rent Board with paperless agendas. I've pushed to increase our budget to hire more staff to help our at-risk tenants from constructive eviction and unwarranted rent increases. Our Rent Board staff provides quality services implementing the Rent Ordinance. As a Housing Advisory Board Commissioner for the past 7 years, I led the effort to get the City and its' residents substantive community benefits while urging the City to require developers to pay their fair share. I pushed to increase the Housing Mitigation fee, led the effort to address housing issues raised by the NAACP, advocated to Council to spend surplus funds to build affordable housing. As a Legislative Aide to Councilmember Kriss Worthington for the past 7 years, I've utilized public office to help our seniors, the physically challenged, tenants, and students, and support the most marginalized among us. As a co-founder of the Richmond Progressive Alliance, I learned how to effectively fight corporations that expend large sums of money to influence elections.
Leah Simon-Weisberg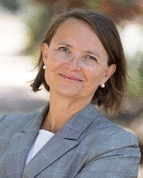 Leah Simon-Weisberg has been a tenant in Berkeley since 2009. She lives with her husband and daughter.  Her daughter attends Malcolm X Elementary. She has devoted nearly her entire legal career to fighting for tenants in California.  Leah served as co-Executive Director of the Eviction Defense Network (EDN) in Los Angeles, California. At EDN, Leah litigated over 1,000 unlawful detainer cases on behalf of tenants facing eviction in Los Angeles County.  She worked with Union de Vecinos in Los Angeles to successfully obtain Just Cause for Eviction Protections in Maywood, California. After moving to Berkeley in 2009, she became the managing attorney of the Anti-Predatory Lending and Home Mortgage Foreclosure Prevention Practice at Community Legal Services in East Palo Alto.  In 2011, she joined Tenants Together (TT) as the Legal Director. Over the last year, Leah has worked closely with tenant advocates around the Bay Area to strengthen tenant rights. She drafted the Richmond, Alameda and Oakland Ballot Measures that were recently filed. Before attending law school at Northeastern University, School of Law, Leah worked for Senator Barbara Boxer in her San Francisco Office and served as a Peace Corp Volunteer in Morocco.
Igor Tregub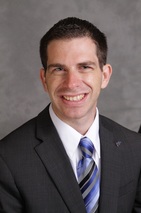 Igor Tregub is an experienced housing, environmental justice, and labor advocate passionate about bringing diverse voices into the fold of the organizations he is a part of. He has previously served as an elected Berkeley Rent Stabilization Board Commissioner and chaired its Budget and Personnel Committee, and is running again after being asked by community members to step up in the face of an unprecedented housing crisis in Berkeley. As a Steering Committee member of the Berkeley Tenants Union, Igor helped resolve hundreds of tenant issues, allowing people and families to stay in our Berkeley community. He helped secure millions of dollars for low-income housing as Vice Chair of the Housing Advisory Commission, and stopped the demolition of several rent-controlled buildings as the Vice Chair of the Berkeley Zoning Adjustments Board. In addition, Igor serves as the Sierra Club San Francisco Bay Chapter Vice Chair, Northern Alameda County Group Conservation Chair and Northern California Secretary of the California-Nevada Regional Conservation Committee. His service to the Democratic Party includes work as Parliamentarian and Pacific Region Director of the Young Democrats of America, President of the East Bay Young Democrats, and Delegate and Legislation Committee Member of the California Democratic Party. He is a former Alternate Member and current Associate Member on the Alameda County Democratic Central Committee.